Heat Shrink Tubing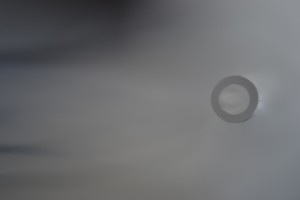 Currently, Fluorotherm™ offers FEP 1.3:1 shrink ratio tubing and FEP roll covers. FEP in these sizes is among the most popular heat shrink tubing product used for snug, protective jacketing for metal or other parts that are exposed to adverse, aggressive environments such as corrosion, chemicals, moisture and impact. The wide use of FEP heat shrink tubing over PTFE or PFA is due to its lower shrink temperature than either of those materials, as well as for its ease of installation.
The appropriate size of heat shrink tubing is selected based on the closest size that's smaller than the largest dimension of the product to be covered. The expanded ID for the selected tubing size is large enough so that the largest dimension of the product can fit inside the tubing. There may be an occasional overlap of sizes, where 2 consecutive sizes may work. Application of heat for a short time (using a heat gun, hair dryer) over the length from one end to the other is an adequate way to uniformly shrink the tubing quickly without wrinkles. Learn more about FEP heat shrink tubing sizes on our Heat-Shrink Sizing page
Applications of Fluorotherm™ FEP Heat Shrink Tubing include:
Protective covers in corrosive environments
Shielding over electrical connections and terminals
Abrasion protection over hydraulic hose and couplings
Anti-fouling barrier on chemical, paint and food industry equipment
Electrical insulation over wire bundles
Light duty bearing surfaces
Cable jacketing
Covers on temperature probes
Covers on heat exchanger
Roll covers
Chafing sleeves or protective covers on wood, plastic and metal parts
Identification marking protector

Heat Shrinking Methods for FEP Heat Shrink Tubing
Temperatures:
Shrink temperature of FEP is 177°C (350°F)
Melt Temperature of FEP is 275°C to 295°C (525°F to 563°F)
Continuous Maximum Service Temperature of FEP is 288°C (550°F)
Oven (Not generally recommended for large parts such as rollers):
Parts may be introduced into a cold or hot oven.
Uniform application of heat is essential to prevent wrinkling
Heat Gun:
Parts may be done one at a time
Uniform shrinkage can be obtained by rotating the part during the heat application process
Best method for shrinking roll covers
Contact Fluorotherm™ today at 1-877-777-2629 to discuss the advantages of FEP heat shrink tubing or to request a quote.