Fluoropolymer Rods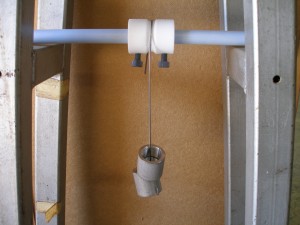 Fluorotherm™'s current line of fluoropolymer rods consists of PCTFE structural rods. PCTFE is largely used for machined products for bearings, washers, gaskets, valve seats, gears and many other similar applications. Our fluoropolymer rods can be used in a wide range of industries that can include:
Aerospace
Automotive
Engineering
Environmental
Scientific Laboratories
Emerging Technologies
And more
Although it is generally more expensive than many other polymers and metals, PCTFE is the only appropriate material for use in applications where temperatures (high or low), chemical resistance, and electrical properties are all of primary concern. The stability of PCTFE under these conditions individually or in combination, is critical to the performance of the product in which it is a component.
A prime feature of PCTFE is its impermeability to moisture, the reason it is used as a film in tablet packaging. While chemically resistant to mineral acids and other chemicals, it is not recommended for organics such as aromatic solvents, ethers, and esters.
Key Properties:
Excellent mechanical properties
Very low gas permeability, non-flammable, and high dimensional stability under thermal cycling
Chemical properties similar to PTFE, PFA and FEP
Great for machined product applications
Performs within a wide temperature range
High dimensional stability under thermal cycling
More information in Technical Resources
* Manufactured by Fluorotherm™ in the USA, PCTFE rods are light gray in color.
For more information on fluoropolymer PCTFE structural rods, please contact us by calling 1-877-777-2629 and we will be happy to assist you!